Our Story
How they met
Kryssy and Kenny have been in each other's lives since elementary school. Though they went to the same school, probably passed a million times in the halls, and almost shared the same bus stop, it wasn't until high school that they became friends. Hanging out with mutual friends sophomore year, there was magic in the air. The first "hello" did it for Kenny and he knew they had to hang out again. Kryssy and Kenny quickly became best friends and grew closer and closer each day. Before they knew it, the school year was ending, his senior and her junior, and he was certain who he would ask. She said yes, of course, and they were off to the prom. In a classic Kryssy move, she called Kenny saying she found the perfect dress and now he had to match with lime green. "Great…" he thought, but immediately embraced her crazy side and found a lime green vest to match her perfectly!
Despite the growing feelings they had for one another, they attended different colleges—she at Rutgers and he six hours away at West Virginia. The distance was only temporary and they reconnected her senior year of school. Their relationship as we celebrate it now hinged on a crucial bet Kenny made: if his precious Giants lost, Kryssy would go on an official date with him. He won big that day!
During winter break on a freezing night in December, they enjoyed a magical night in New York City, Kryssy's favorite place to go out. They saw the tree at Rockefeller Center, ate a fine Irish dinner at the Pig and Whistle, and then headed over to Bourbon Street to close out the night. They had such a great time that before they realized, the bar was closing and it was 4 am! So ended their perfect "first" date and the perfect start to their love.
Since that night Kenny never left Kryssy's side.
The Proposal
Another favorite spot Kenny and Kryssy love to spend time is Atlantic City. One weekend they had a job in the area, so Kenny had suggested they stay in Atlantic City since they were so close. They ended up getting a room at Harrah's, their favorite hotel, and enjoyed the rest of the weekend off. He took her to dinner at her favorite steakhouse and they shared a nice bottle of Riesling. After dinner and dessert Kenny said, "Let's take a walk out by the water." Not suspecting anything, Kenny and Kryssy went outside on a brisk January night. He put his arms around her and kissed her forehead telling her how much he loved her. Then he let go and proceeded to get down on one knee, and her heart stopped. Kryssy found herself instantly crying, knowing all her dreams were about to come true. After almost 10 years of loving her, Kenny asked Kryssy to marry him. They both cried together while he put the most beautiful ring she had ever seen on her finger. They started their forever on January 17, 2016.
The Wedding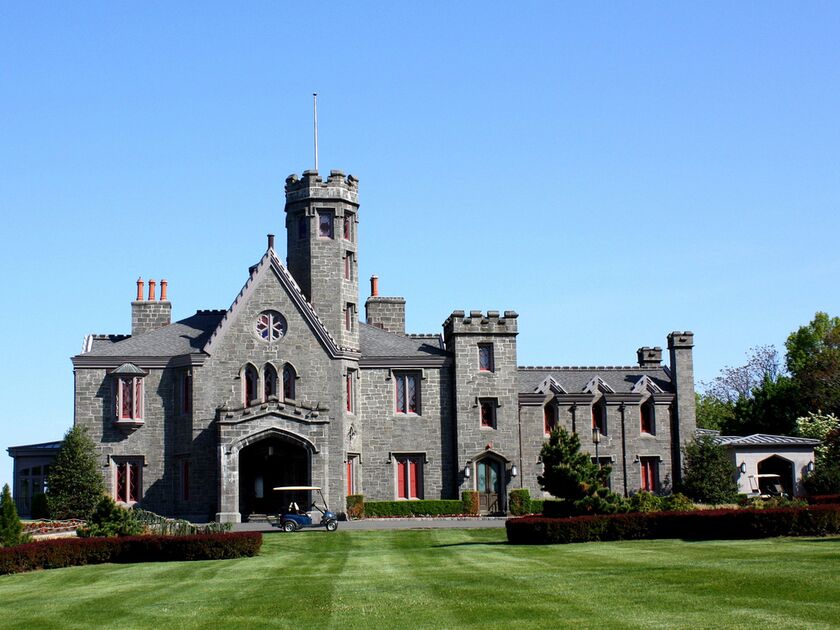 Saturday, June 24, 2017
3:30 PM
Attire: Black Tie
Ceremony
Rye Presbyterian Church
882 Boston Post Rd, Rye, NY 10580, USA
Reception
Whitby Castle
330 Boston Post Rd, Rye, NY 10580, USA
The ceremony will begin at 3:30 pm at the Rye Presbyterian Church.
We will then have a short break and shuttle buses will pick everyone up at your hotel to go the the reception.
The reception will be held at Whitby Castle in Rye, NY at 6:00 pm.